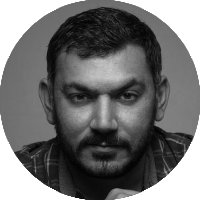 Rajneesh Panwar is a visionary photographer who sees images with his mind's eye. His ability to read light and project it in his images is extraordinary. For him photography is an art where one captures a brief moment in time, which speaks volumes through a complex interplay between subject light, colour, texture and contrast. His oeuvre includes fine art and portraiture.
His sterling achievements include publication of his work in various reputed magazines like Better Photography, winning the Tamron Challenge 2014 and honorable mentions at the International Photography Awards 2015 and Monochrome Awards 2015. His creativity has been displayed at various exhibitions during MF Hussain Art Gallery, Jama Millia Islamia, Kasturi Srinivasan Art Gallery in Coimbatore and India Habitat Center in New Delhi.
The ace photographer is also a light master with Xploring Light and dabbles in conducting specialized photography and post processing workshops with Xploring Light.